Automation of Construction Permitting (CP) for RAJUK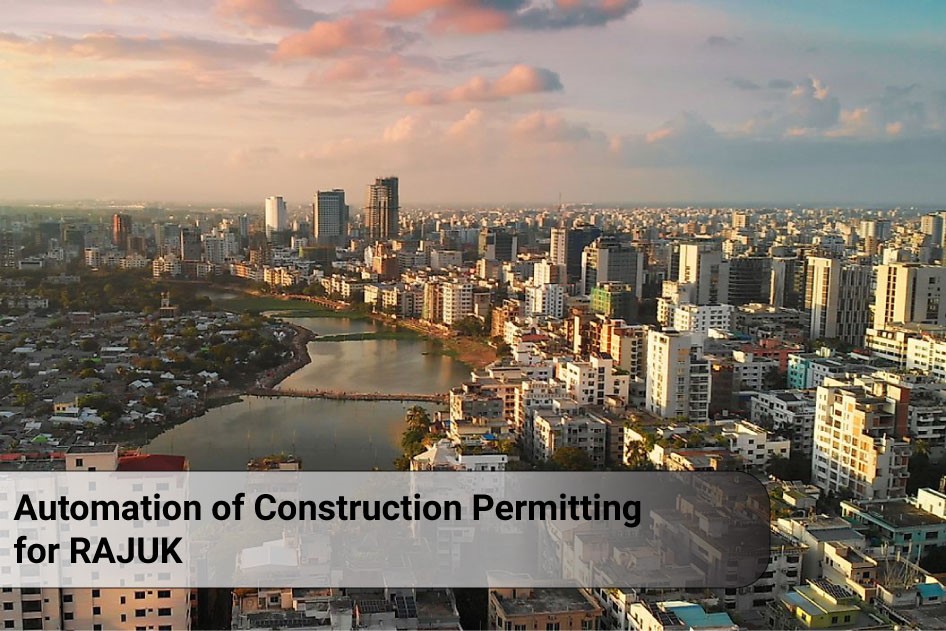 In 2014 IFC of the World Bank Group contracted Technohaven Company Ltd to carry out a pilot at RAJUK – the Capital Development Authority – for automating the construction permitting system. After successful piloting of the system from 2016 to 2018 RAJUK sought Technohaven's support in commercial rollout of the CP automation system to reduce the hassle of manual processing and improve the service delivery process of Land Use Clearances (LUC), Construction Permits (CP) and Occupancy Certificates (OC) for any applicant. RAJUK finetuned the pilot system and formally launched the CP automation system on 02 May 2019 with support from Technohaven. Since then, more than 12,000 construction related permits are issued every year by RAJUK using the CP automation system built and operated by Technohaven.
Prior to automation construction related permits used to take an average of six months to process with some cases taking as long as several years. Today the same permits are issued on an average in one month – a six-fold improvement in service turn-around. The transparency of the service process has also improved tremendously as applicants get automated SMS & e-mail notifications for any change in application status. This system also made the internal work process of RAJUK twice as fast and traceable improving productivity and ensuring individual accountability. A help desk provides online and phone support to all applicants of the Construction Permitting automation system serving more than 1.1 million plot and building owners in the capital city.
RAJUK – Technohaven Contract Signing 2021 – A New Beginning
Since the successful launch of the Construction Permit (CP) system on 2nd May, 2019, Technohaven has been supporting RAJUK by providing operational, maintenance, and help-desk support.
Technohaven's consistent high-quality support for operation and maintenance led RAJUK to award a second contract on 18th November, 2021, for the upgradation and continued maintenance of the CP system. Upgradation includes development of Application Programming Interface (API) for BIDA, integration with online payment gateway, and additional service automation.
For the last 35 years, Technohaven has been providing workflow automation system solution to various government and private organizations under such projects where there is a profound impact on the lives of people. Through this contract with RAJUK, Technohaven keeps transforming people's lives through innovative digitization.